Journalist Anibelka Rosario Entrepreneur José Joaquín was married to Olivo Méndez, at a ceremony held in the presence of family and friends close to the couple.
Emilio Gonzalez and Zahira Giuseppe are sponsors of this important celebration for the life of their spouses.
Melkis Diaz, the designer of the bridal wardrobe, was in charge, she made mermaid cut dresses, overskirts, ruffles, all made of Turkish lace. The transparency, V-neckline and long sleeves highlighted Anibelka's elegant portrait.
A dream scene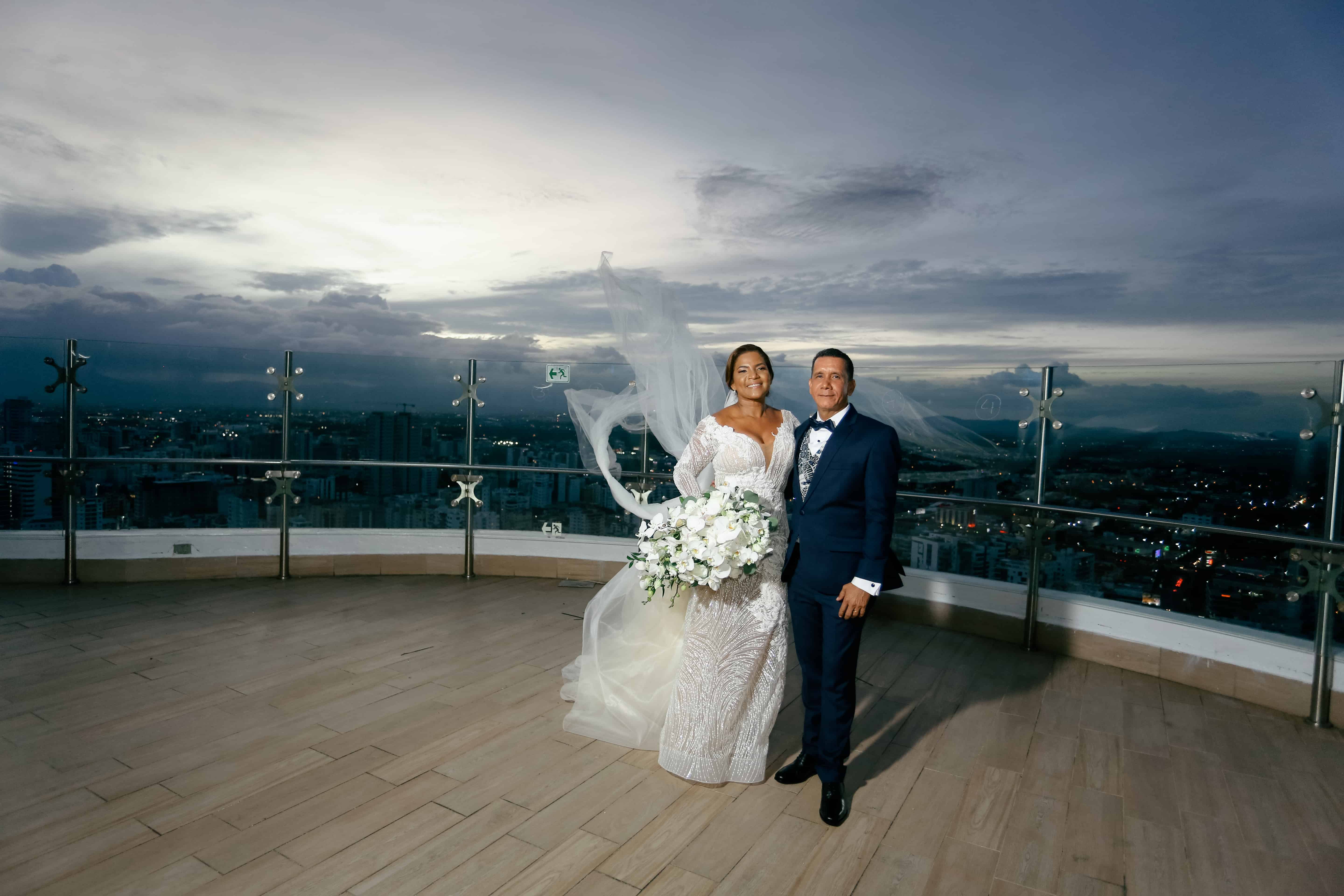 The hairstyles of Patricia Landigua and Magdalena Castellanos, the makeup worn by Rosario, complemented the beauty of the beautiful bride, while the fashionable Radamese Esprit made her look harmonious and glamorous.
Among the roses, lilies, and white roses from Lily, Ecuador, the pair marched with Jesly Sofía Gómez, Ivett Polanco, Yaritza Olivo, Rosmery Olivo, Ana Rodríguez, Bienvenida Muñoz and Anabel Cornielle; In a situation where the decoration of a garden with industrial details was simulated, it was the responsibility of Richard Buret y Asociados. The cake for this grand wedding was made by Miriam de Caro.
Hector Acosta-El Torrido made all the guests dance with his excellent composition.