with local communities and culture
---
RR | Cancun | July 14, 2023
Leave a comment
---
Related Topics: Cancun, Gabriel Escarrer, Gabriel Escarrer Jaume, Melia, Paradise, Playa del Carmen, Punta Cana, Susana Mander
---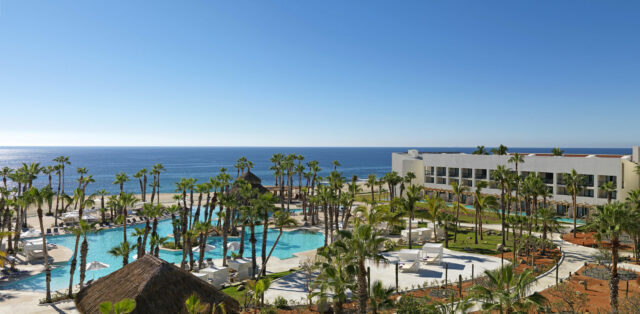 Meliá, with its all-inclusive Paradisus brand, is changing the way travelers experience Caribbean destinations, offering luxury excursions alongside local communities and culture.
Susanna Mander, Global Director of Brand Marketing at Paradisus by Meliá, noted that the destination at Paradisus by Meliá plays a key role in creating an authentic experience, adding that it gives guests the opportunity to discover the secret corners of each destination. Gastronomy, learning about local artists, exploring local destinations to understand more about culture, and that's how Travel Pulse reports on it.
This program is available for upgraded suite categories at Nikté and The Reserve, where Destination Inclusive experiences make up the nightly rate. Among the hotels available with this new program are Hotel Paradisus in the Riviera Maya, which includes Paradis Cancun, Paradisus La Perla and Paradisus Playa del Carmen, and where guests can visit, for example, a local cenote directed by a Mexican shaman to do a private meditation and yoga class.
At Paradisos Los Cabos, the hotel offers guests to explore a nearby valley that has existed for thousands of years and take part in spiritual yoga and sound healing practices led by a local instructor.
For Paradisus Palma Real in Punta Cana, local experiences include a private catamaran that takes guest to enjoy a serene beach where they participate in a seaside class to commune with nature.
As mentioned REPORTUR.usGabriel Escarrer Jaume, President and CEO of Meliá, highlighted the company's income statement for this year, and its expansion outlook in countries such as Mexico, where it plans to double its portfolio in 2025, from 7 to 13 hotels. (Melia plans to move from 7 to 13 hotels in Mexico.)
---