Delays, delays and more delays. This will be one of the key words when thinking about when the largest aircraft in the world will begin to fly. Three years after the first test flight, the Boeing 777X is still in the process of being certified.
Its commercial launch and production have to face various delays. Since the 2020 pandemic, problems with one of its engines have undergone rigorous testing following Boeing 737 accidents.
And in between, airlines that have already booked and others that want to start operating the world's largest passenger plane.
What is the status of the Boeing 777X in 2023?
There are four test planes (which are eventually delivered to customers), which are constantly being tested, each in a specific role, to test everything from low-speed aerodynamics to auto-landing.
After a brief hiatus late last year due to a problem with the General Electric GE9X engines, the planes have been back up again since December 2022.
at the moment, Boeing It expects the first 777X to be delivered in early 2025.
For this, a TIA (Type Inspection Authorization) license is essential, as pilots from the US Federal Aviation Administration (FAA) come on board to carry out the final certification steps.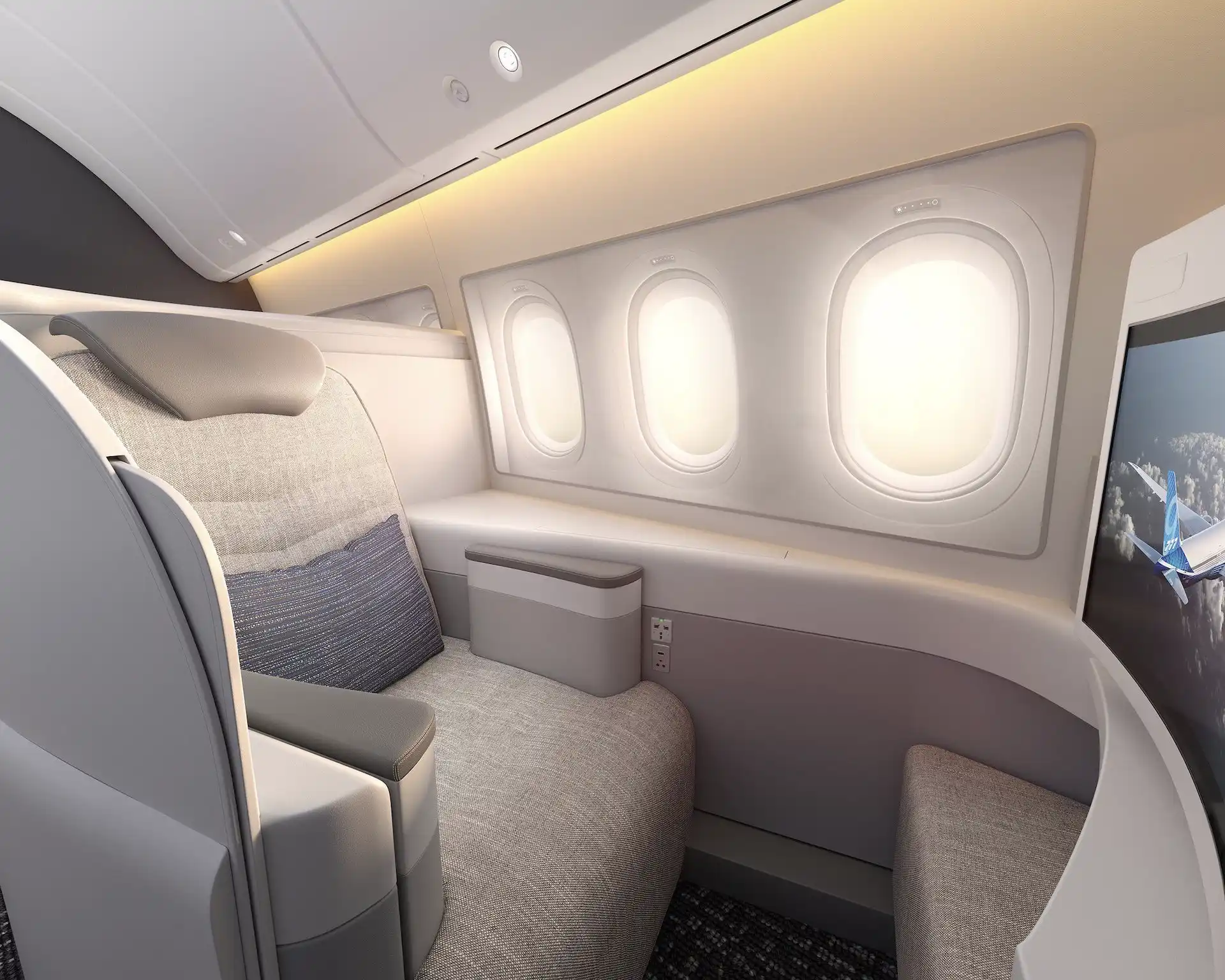 Why is this model so important to both the manufacturer and the airline?
The 777X is the first commercial airliner with a foldable wingtip. When extended, the wingtips increase span to improve aerodynamic efficiency, thus reducing fuel use, emissions, and engine thrust. After landing, the wingtips fold automatically so that the aircraft can fit into the same doors as its predecessor, the 777-300ER, giving airlines an operational advantage.
During development, airlines asked Boeing to evaluate wingtip automation to reduce crew workload. Since members of the flight crew cannot see the position of the wingtip and visual confirmation is not enough, there is now an indication showing that the wingtips are extended and locked in position.
Among the new technologies of the Boeing 777X are the seats for the pilots. Like passengers, pilots must wear seat belts during takeoff and landing, but they must be able to access all controls and see all screens in their forward field of vision. A safe and comfortable seat is a must.
With its huge length, the Boeing 777X is designed to accommodate between 400 and 425 passengers, being able to fly routes of more than 14,000 km, which is also another technical achievement of the company.
If nothing fails, we'll see him fly across the world's skies from 2025.