Hermosillo, Sonora.- Citizens and personnel of the Government of Hermosillo joined this Saturday morning in a cleaning and general maintenance operation in the soccer fields of the Villas del Real neighborhood, to the northeast of the city.
The mobilization was freed from scattered waste and vandalism graffiti in different spaces, as part of the strategy to rescue the infrastructure for public use, the responsibility of the Municipal Government, explained Darío Noriega, director of the IDJH.
-Ad-
Members of men's and women's teams from the Premier and Zona Norte Pueblitos municipal soccer leagues, coaches and parents participated, whose activity changed for the better the image and condition of the place, abandoned by previous administrations.
The municipal official announced that similar interventions will be carried out every weekend in sports facilities where requested by citizens, as happened recently in the football fields of La Sauceda Oriente.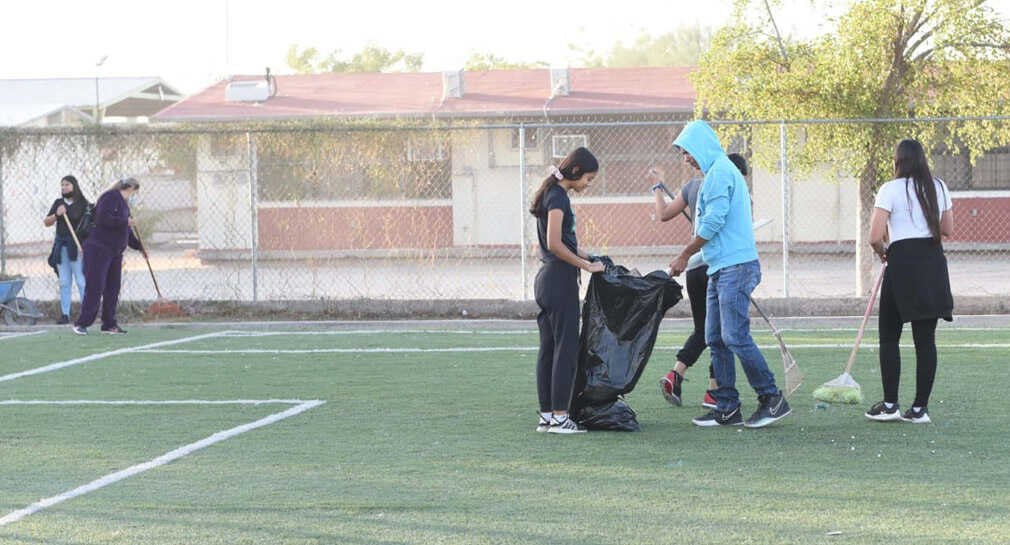 He thanked the participants of this conference and made available to those interested the option of making a request through the citizen hotline 072 or on the Facebook page of the Hermosillo Institute of Sports and Youth.

-Ad-
He stressed the importance of the applicants being willing to take part in the cleaning days and then the permanent care of the sports and family coexistence spaces in their neighborhoods.