The discriminatory action against Miss Portugal was picked up by the international media. The accused insisted in a video that he would not apologise.

November 11, 2023- 15:47
The Miss Universe organization has not been idle since the scandal involving the Salvadoran YouTuber. Cinco ZavalaAfter he discriminated during a live broadcast Miss PortugalMarina Machate is one of two transgender contestants competing in the Miss Universe pageant in El Salvador.
The creator of the aforementioned content, whose real name is Vicente Zavala, entered the headquarters hotel in recent days to document competitors as they passed through the lobby. In the broadcast, Zavala recorded several contestants, however, when he realized that Miss Portugal was approaching, he immediately turned the camera to her to avoid taking a shot. According to him, he took this action because he did not want his subscribers to see the particular mistake.
"Let's wait a bit. Sorry guys, someone you didn't want to see walked in there. That's why I turned the camera. "I don't think they wanted to see that miss."Zavala commented before bursting into laughter.
read more: Miss Universe candidates participate in the Bloom Hospital dinner
The scandal was picked up by several international media including Telemundo, which exposed the situation to its audience.
In a recent report published in "Al Rojo Vivo", Samuel Arias, the journalist of the show, not only shows the scandal, but also reveals that the Miss Universe organization informed him of the actions taken against the creator of content accused of being transphobic.
"Upon seeing this content creator's comments, we have removed him from the facilities and he will not be allowed into any of our events or locations during our time in El Salvador." Says the report exposed in "Al Rojo Vivo".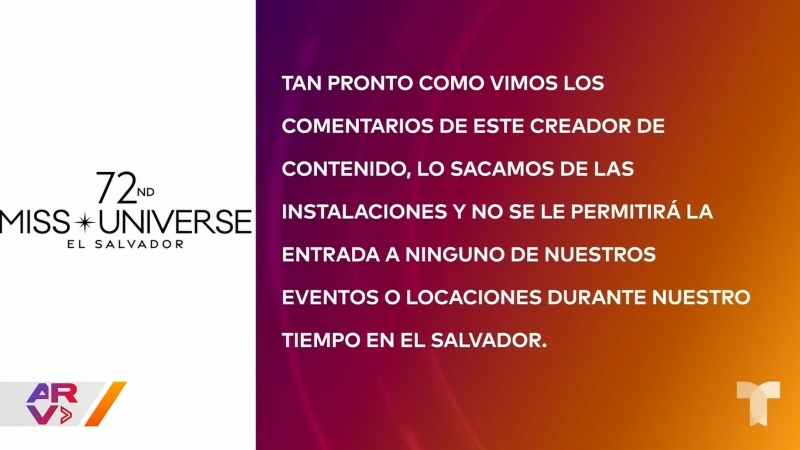 I will not apologize
After starring in the controversy, Vicente Zavala said in a video on his YouTube channel that the action shown on his broadcast was due to the request of his subscribers who did not want to see Miss Portugal.
"My community, my YouTube subscribers started telling me they don't want to see that person. That's why I removed the camera at that time. As a content creator I also owe respect to my community; I was broadcasting to them. If I don't want to show something on my channel, I don't see the problem."said Cinco.
You will be interested in: Miss Universe representatives are already focusing on rehearsals
The controversial YouTuber assures that at no time did he insult the Iberian candidate and that his act of not showing the candidate live was "part of freedom of expression".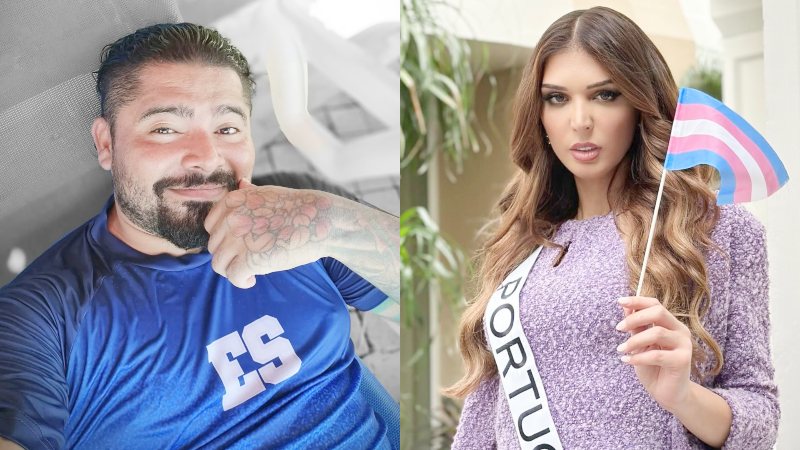 Cinco also reveals that he was the one who decided not to return to the hotel because he didn't want to hire staff from that location. "in an awkward position" Also, because you don't want to get into trouble either "no case".
The creator of the content emphasized in his video that he will not apologize to anyone.
"But yes, don't expect an apology on my part, because I'm not going to apologize for exercising my freedom of expression and defending my principles."said Cinco.