This April 16, 2023, Ramón Albuquerque speaks at the presentation of his candidacy.
Santo Domingo, Apr. 16 .- Former President of the Senate Ramon Albuquerque launched this Sunday his desire to get the presidential candidate of the ruling Modern Revolutionary Party (PRM) and assured that he has the support of the basic members of the organization. "They are away from the government.
Criticizing the administration of President Luis Abinader, Albuquerque wished the president "good luck" if he were to seek re-election.
"We respect their rights, we treat them well, but it's good for us because we're going to win," the former lawmaker said, referring to the president.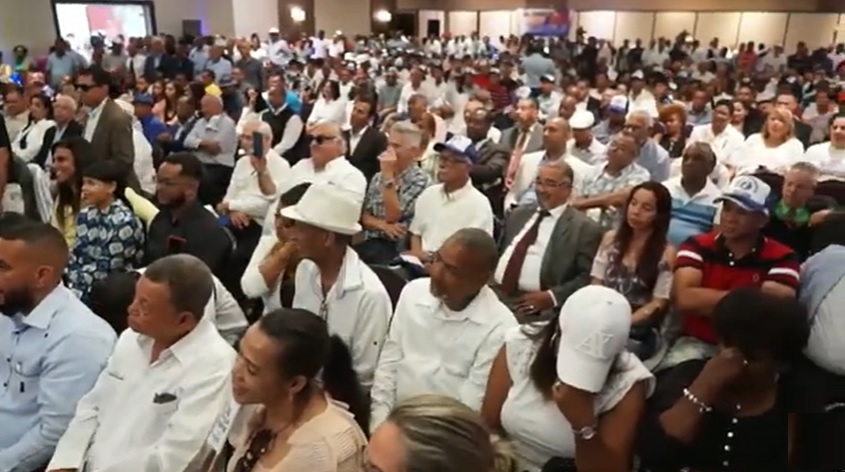 He envisioned the PRM as a "beacon of light" guiding the Dominican people.
In his opinion, former Dominican political leader José Francisco Pena Gómez is not the country's president because the majority of the Dominican people have allowed themselves to be "deceived" by the elite who "vote backwards" in the elections.
"93 percent of the Dominican population is mulatto, and if you look at the cabinet, it looks like we're in Finland because its members are blond," he said, adding that Abinader is said to have formed his government with whites.
"Haitian is one of the problems we are solving from the government, and in addition, we are going to show the world that there is a minimum of justice here and natural resources are protected.
"Nowadays, we see young people risking their lives to cross the jungle, because here they are denied care," he said, referring to Dominicans crossing the Darien jungle in Panama. America in search of better living conditions. EFE